So, the start of 2009 has been all about old stuff making a comeback...
(well, old stuff is always coming back. That's why we LOVE vintage)
But after reading some mags, I noticed that most inspired fashion choices these days have been coming from the 70's.
Ruffles, long ruffly sleeves, high waist skirts (or high waist anything really), wide legged jeans, etc.
i LOVE vintage.
i could LIVE vintage.
Here's me trying on my moms vintage ruffled long sleeved polka dotted button up with some shorts with a waist line up to my belly button. Hehe :).
Note: I did a little much on the make up. I felt like trying out some new products.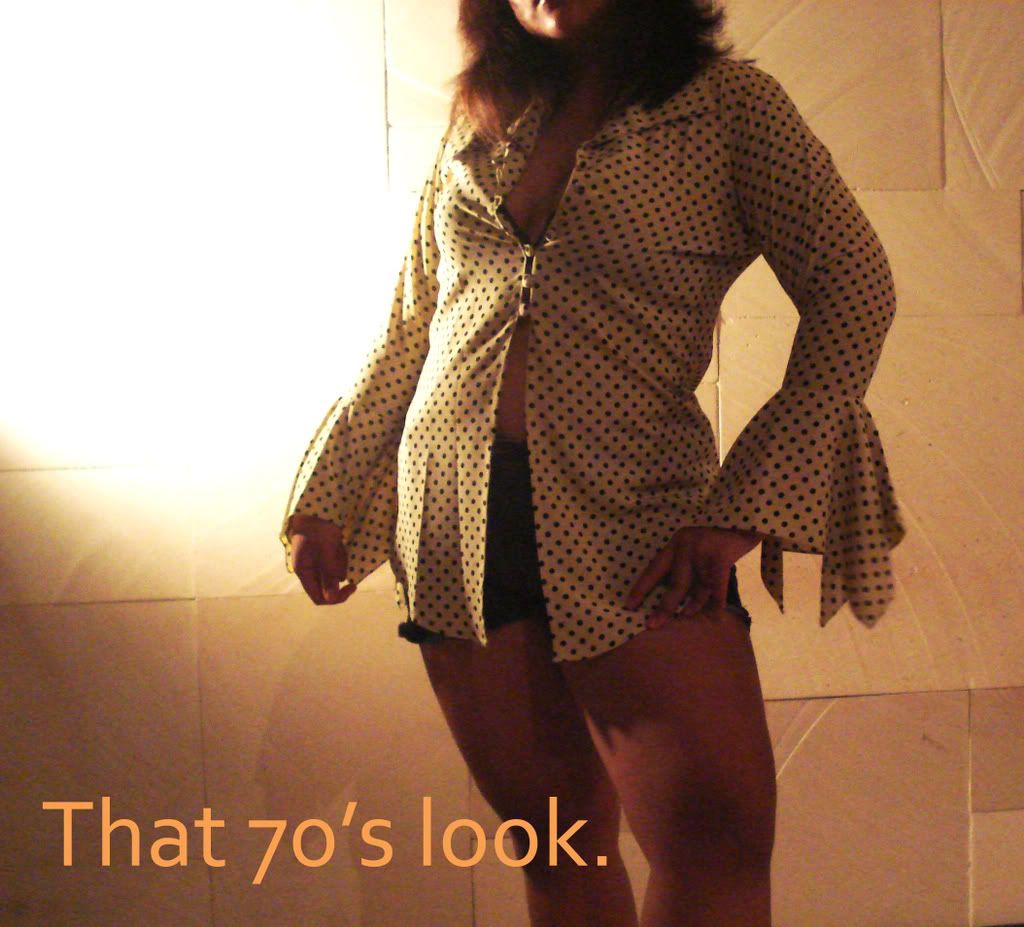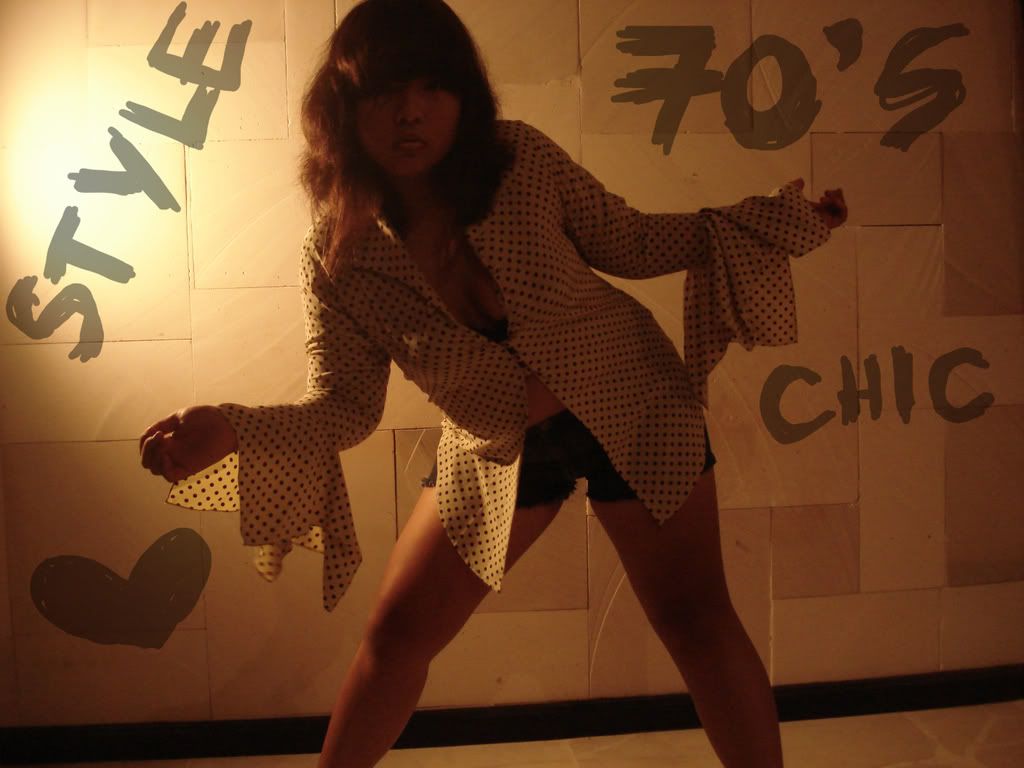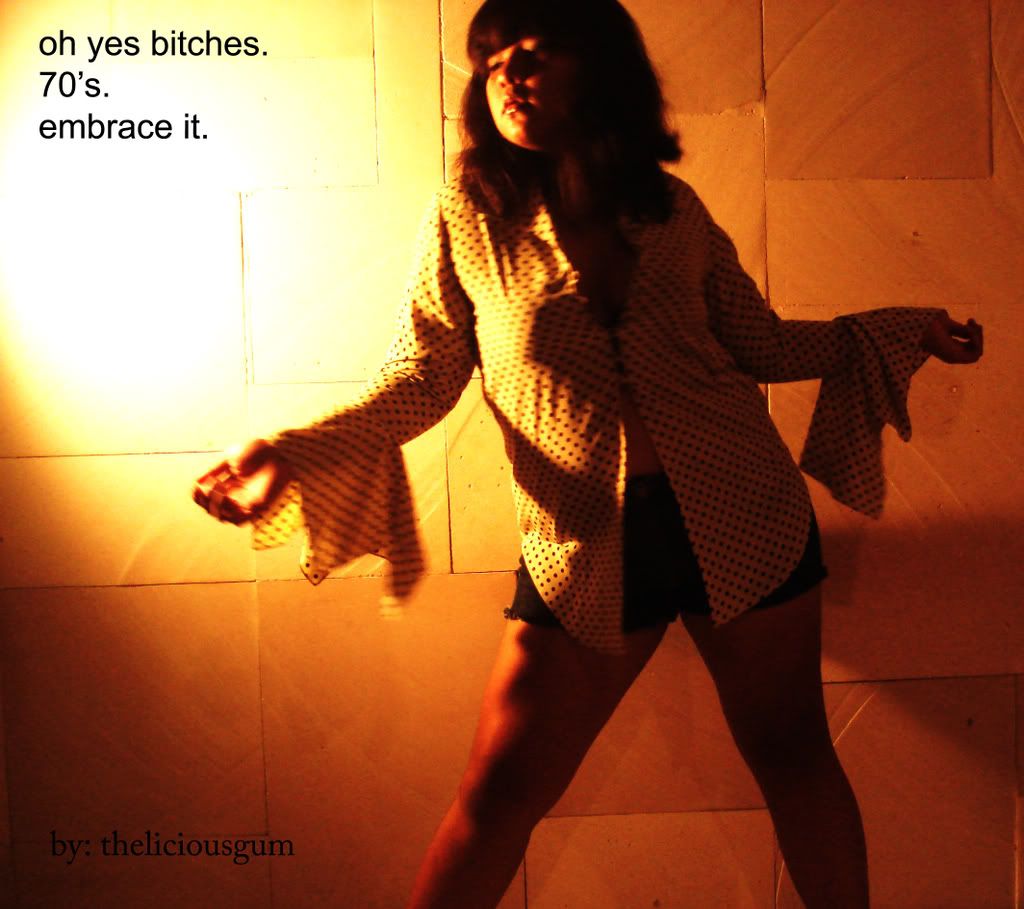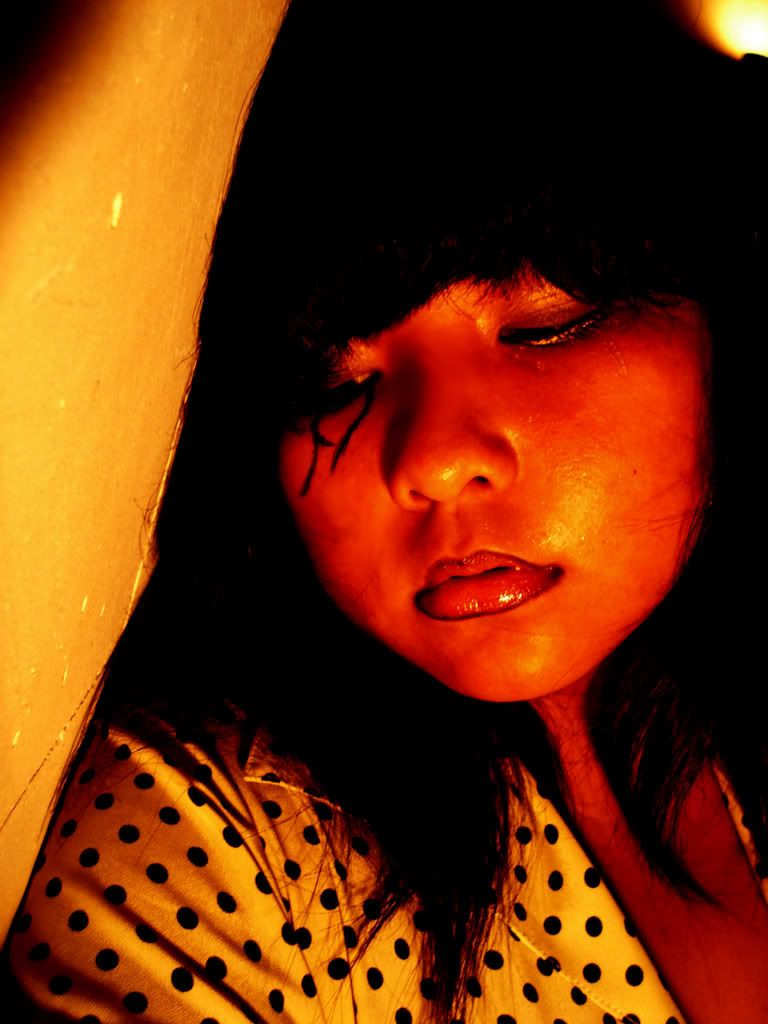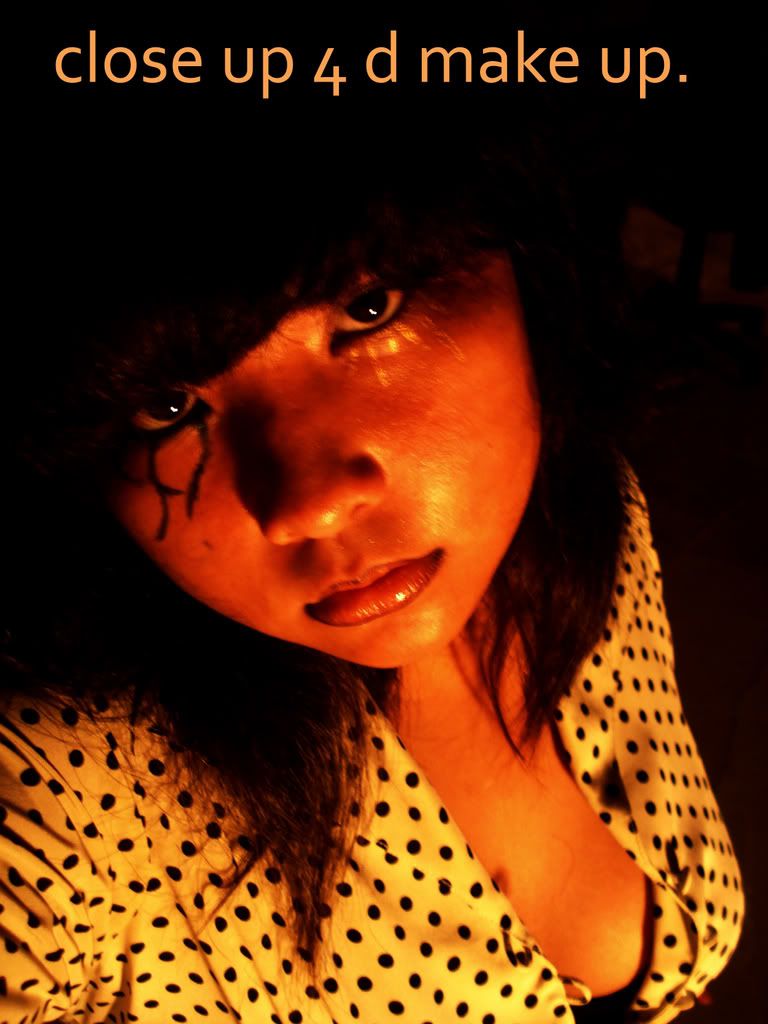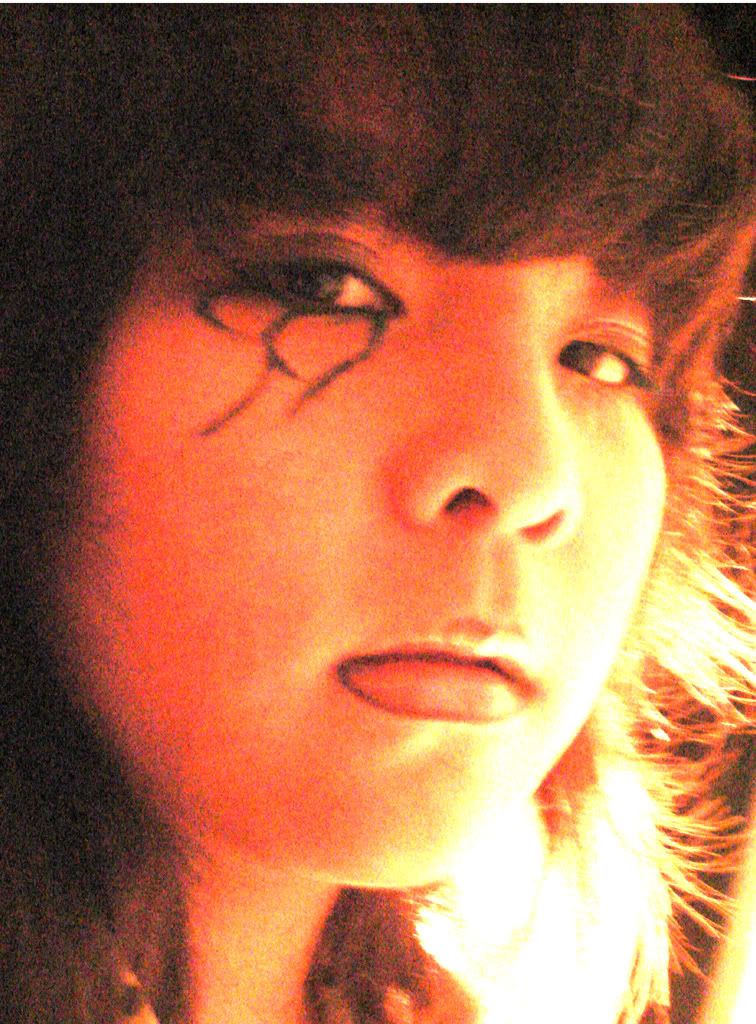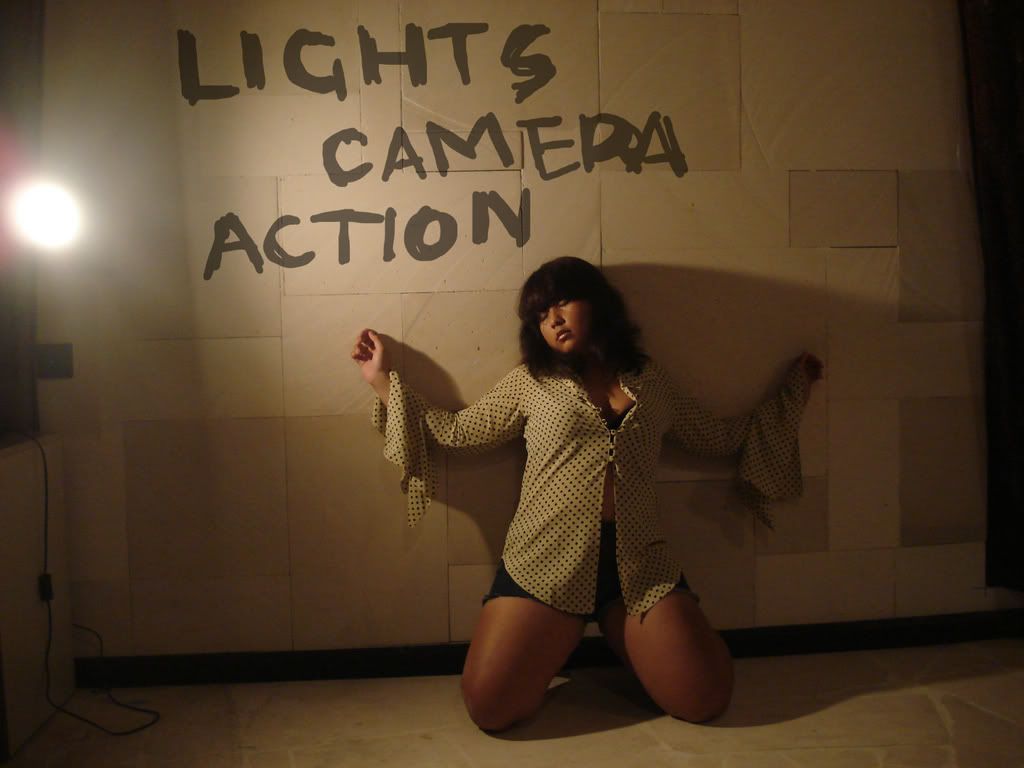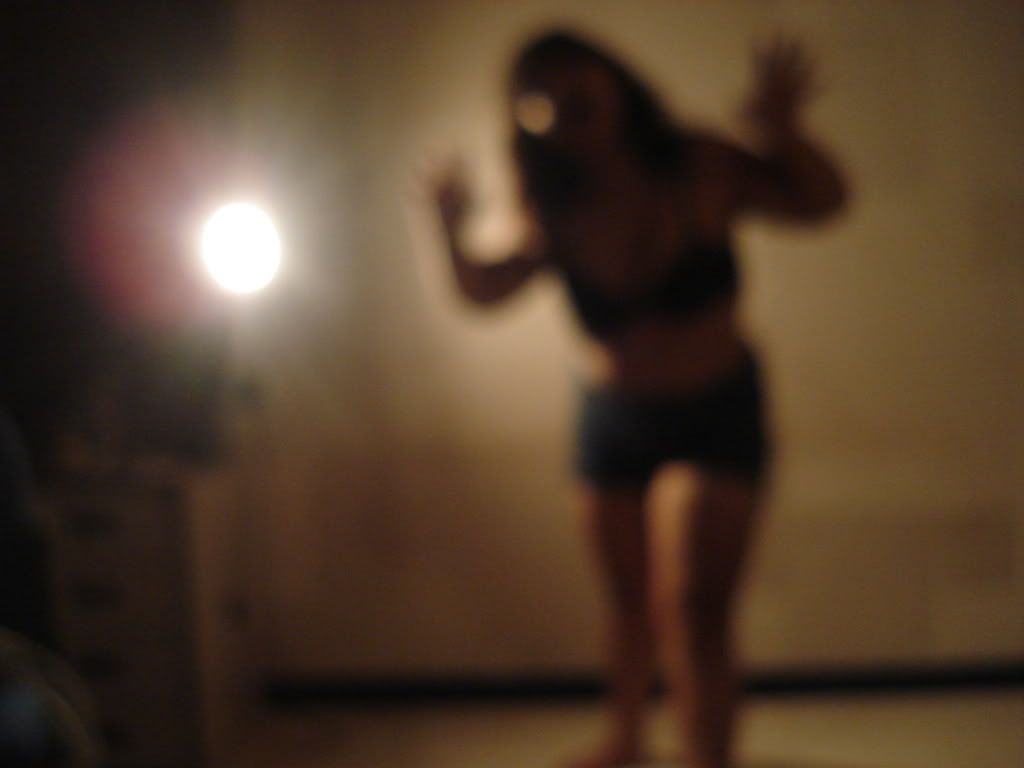 my post-picture taking pose...
thank
god
it was blurred...
:)
post again 2mrw
. xoxo.