Okay, I have good news and bad news.
Bad first, as always.
Someone either stole or misplaced my two BodyandSoul tops.
BOTH OF THEM!
grrrr..
My mom promised to buy me the same ones in the near future, but I doubt there's any left.
EXTRA GRRR...
Then there's the good news.
I went hunting up in my attic for something wearable, and I found my mom's old Dior bag.
Yes, I admit, as a young teenager, I didn't much like the bag, and I went for punky numbers instead.
But now, I LOVE LOVE LOVE it!!!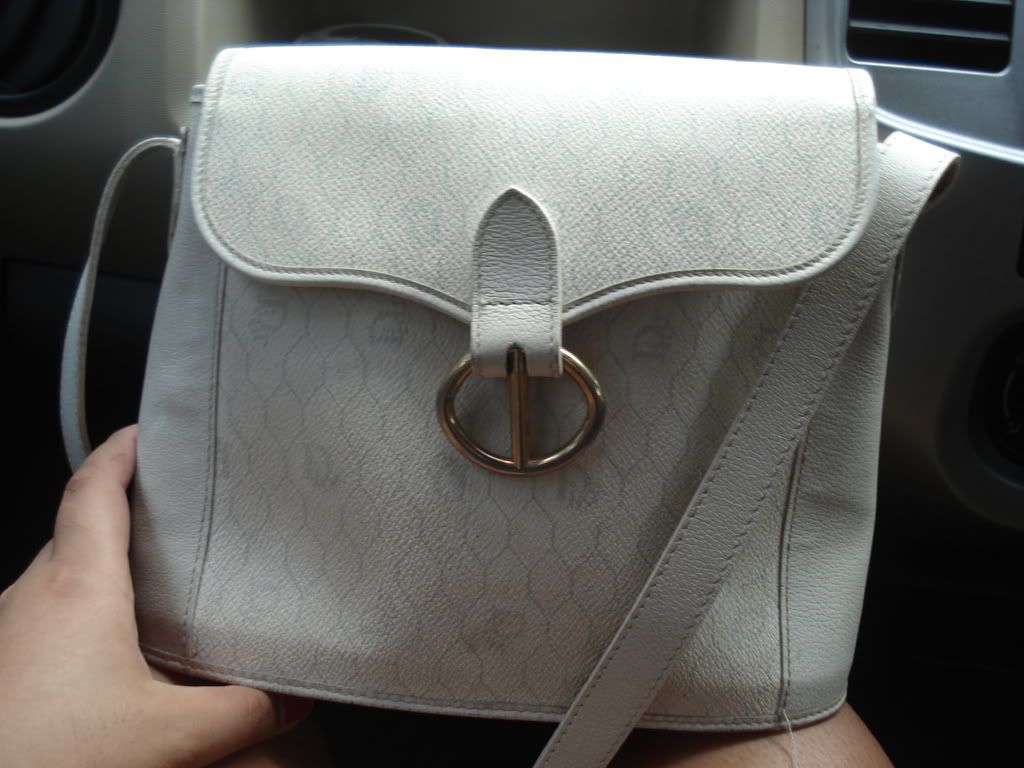 I really hope I find the tops :(
Love X