So, last night when I couldn't sleep yet again...
I took pics of a random outfit I put together....
I would like to inform you though, I was half asleep.. :)
I finally got the blue pearl necklace my mom promised to get me..!
hehe..
Though it is quite difficult to find something to wear with it.
oh well.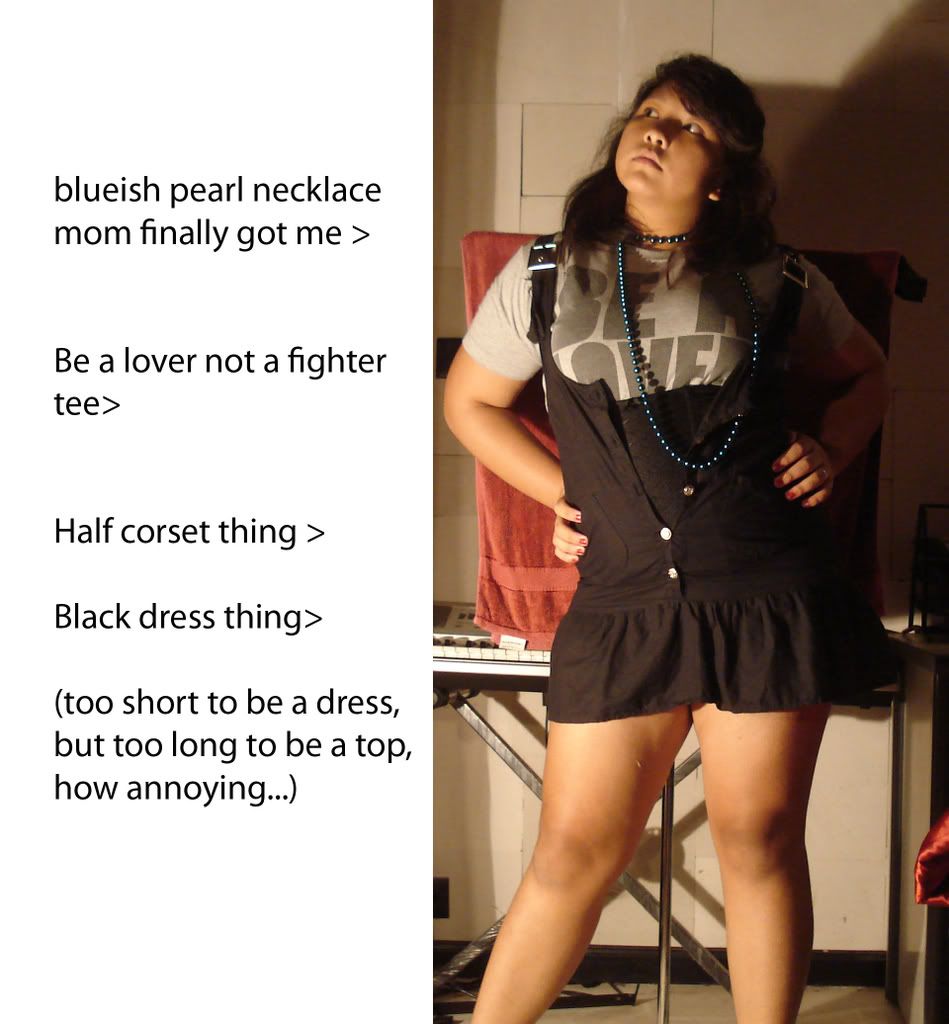 I just noticed how too small that dress thing looks on me :(
oh well, it's not like I would ever wear it anyways...
I need to lose a few kilos... huhhhfff...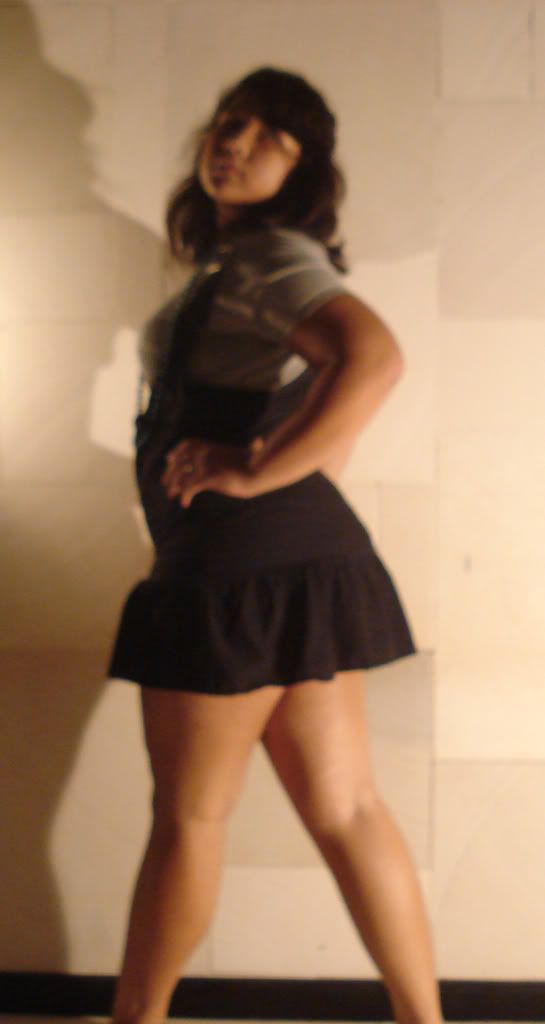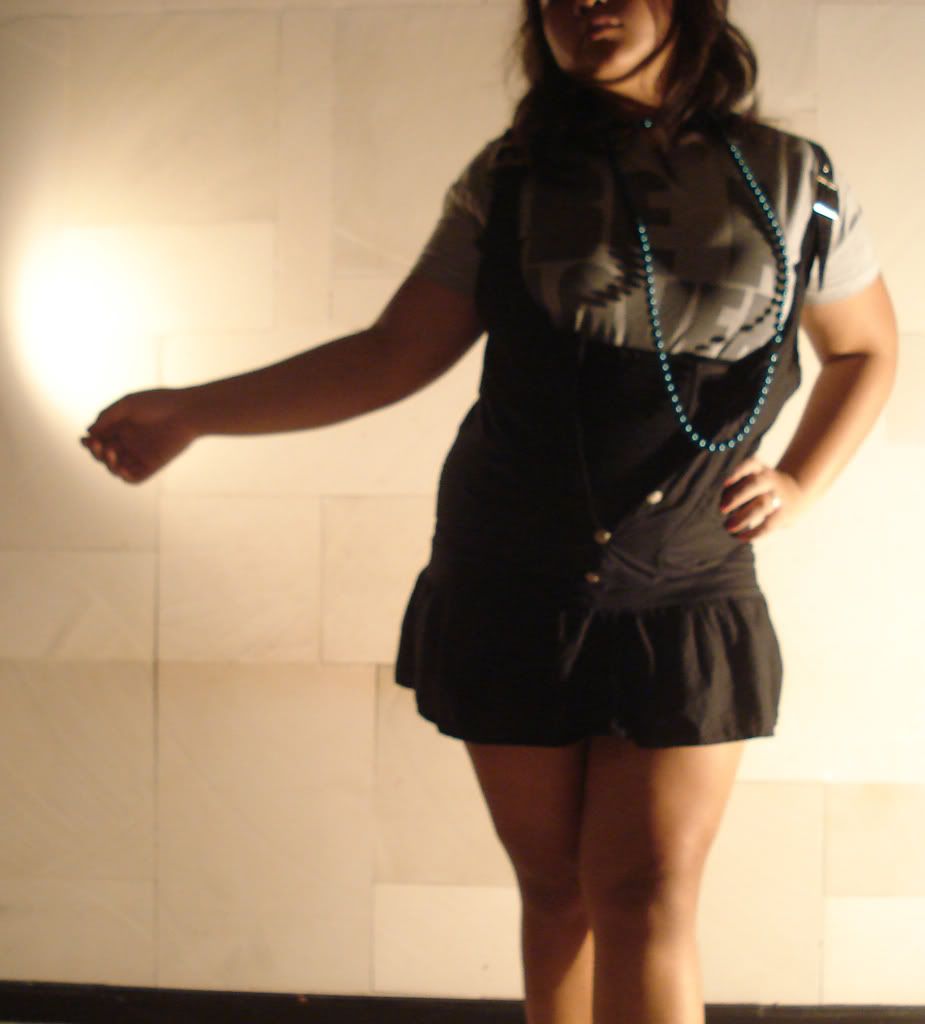 love. x