2 days ago I went with Gerlane [pronounced Herlana] (my step-sister in-law), mom, gran, and this guy I'm supposed to think of as my uncle, to the Sukawati market.
Location: Gianyar, Bali.
Mom ended up buying stuff for the rest of the family in Jakarta, Gerlane bought a SUUUPER CUTE flower dress plus netty top in pink and a pair of sandals, and I bought a tie dye dress.
When I got home and tried on the tie dye dress, it ended up being too short to be a dress, so let's just call it a long top... :P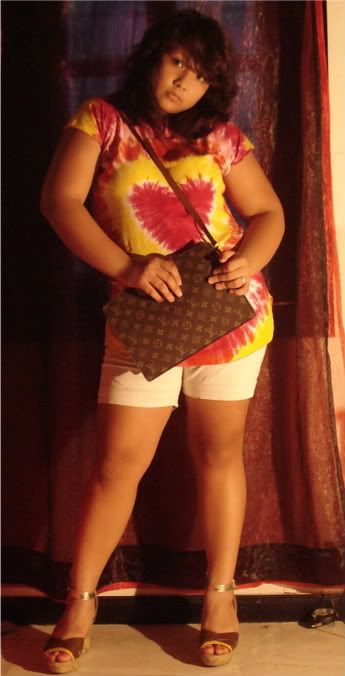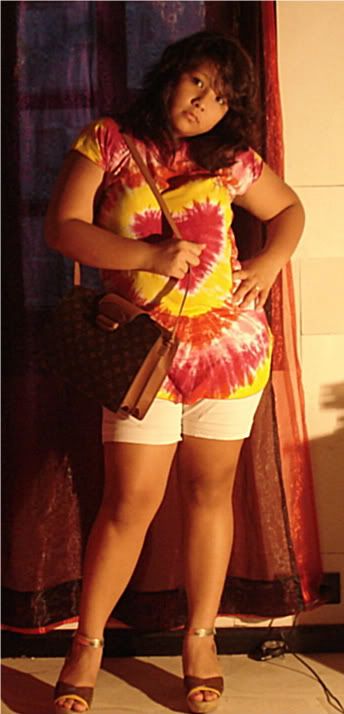 Shirt: Pasar Sukawati
Bag: Louis Vuitton <- is that spelled right?? Shorts: From a friend Heels: Charles and Keith
Yesterday I went with my bf to Legian, Kuta to look for new gladiators...
I found these nice ones, but they didn't fit me...
In the end, I bought these black semi-gladiators.. :P
Here's the same outfit above, just different shorts and shoes...
the finale! :D
me n my love
oh I love us.
and I love YOU! YOU guys whom read my blog!!!
I LOVE YOU GUYS!
:)
enjoy the day.
love x