First of all, I would like to wish all my fellow bloggers and readers a
HAPPY VALENTINES DAY!
YIPEE!
<3<3<3<3<3<3<3<3<3<3<3<3<3<3<3
Secondly, I'm posting pics from before dinner last night. I wore my LOGO mini denim skirt, Black "Fuck The World" tee, mom's holey knit vest, and black heels (I apologize if I wear them too often, my other heels have disappeared and I am planning to buy some in Jakarta since my size is soooo hard to find here in Bali). Oh, and my moms D&G bag.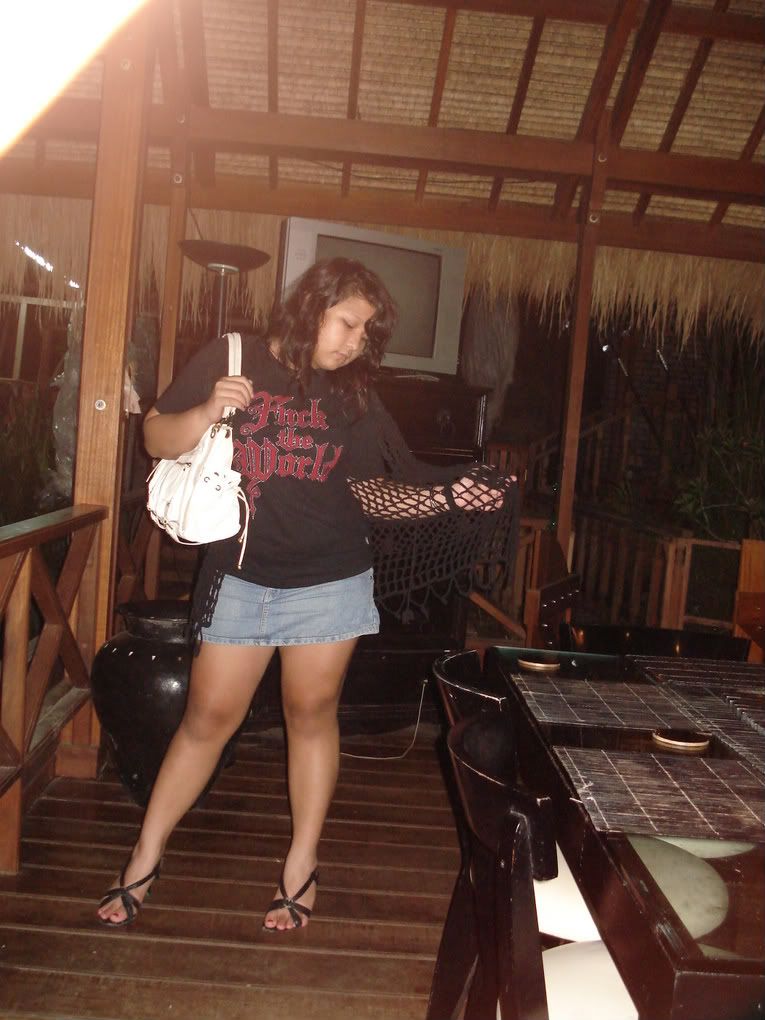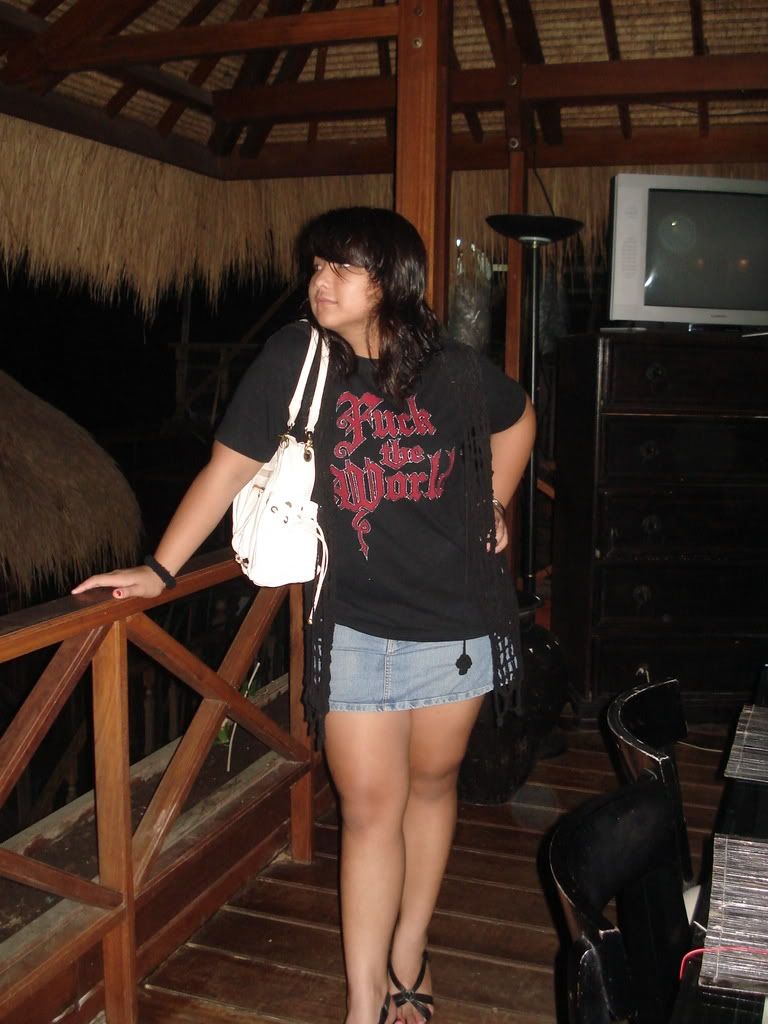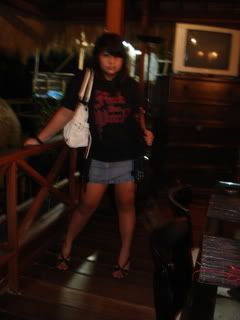 enjoy guys :)
Love X