2 days ago, when I found out that my b&s tops have gone missing, I went to a club with my bf to clear my head and stop the tears from falling.
It was called Kamasutra and it was right in front of the beach :)
The club was crowded, but in a good way.
And the band rocked my world!!!
I love how they've changed it from the last band, which was absolutely horrid.
Here's the outfit I wore that night. And yes, this is the bathroom.
I love that polkadotted vest :)
And the band.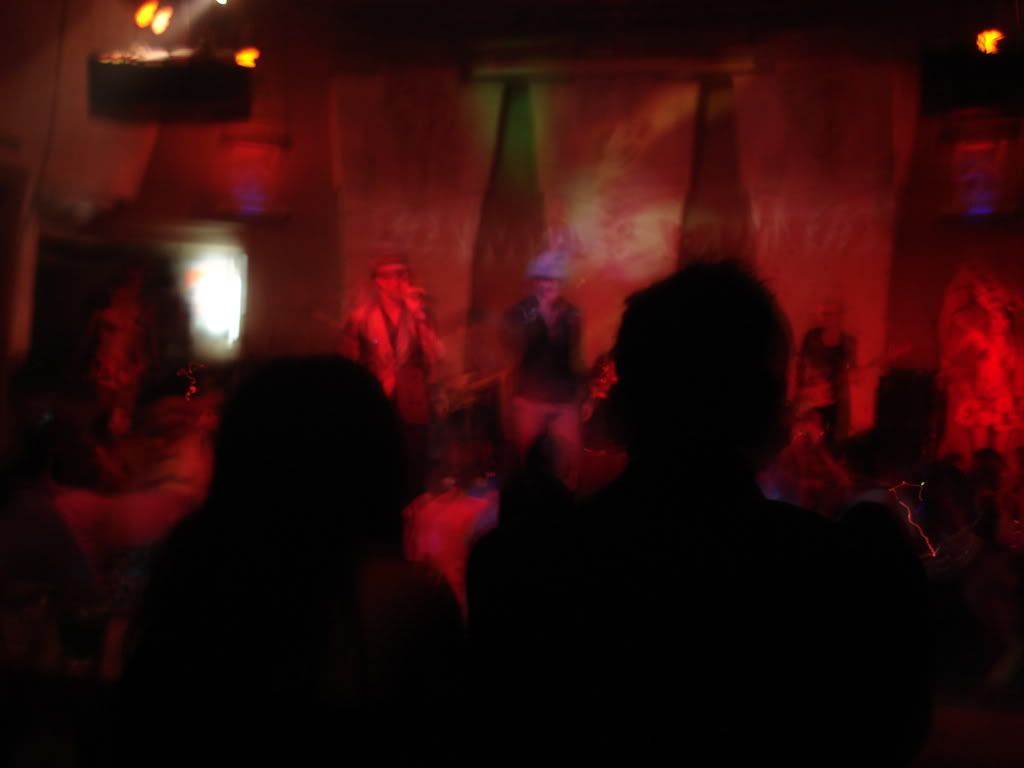 I have a suspicion that one of the singers was actually USHER.
Definitely an Usher twin :)
Love X